Michigan Fuels Supports Our Community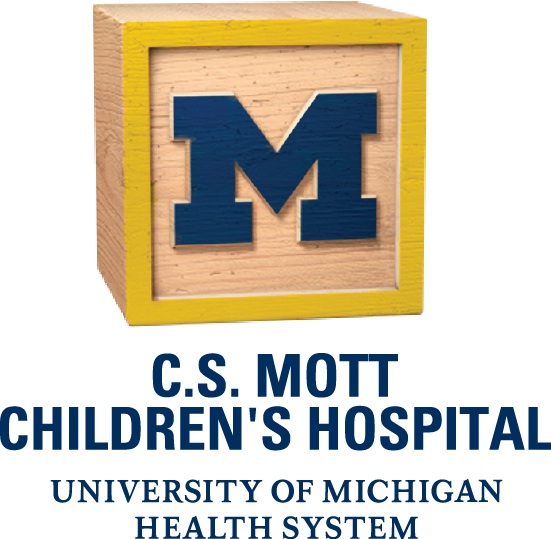 "Since 2010, Michigan Fuels has been a tremendous partner with the University of Michigan C.S. Mott Children's Hospital. Along with supporting fundraising events; CHAMPS for Mott and The Event on Main, Michigan Fuels has been extremely dedicated to the world-renowned Congenital Heart Center within Mott. Families from around the world bring their Little Victors to Ann Arbor to have hearts surgically repaired by the leaders and best in the field. Advancements in this field would not be possible without the support of friends like Michigan Fuels and the Saad Family."
- Gene Skidmore, Assistant Director
Corporate Partnerships Michigan Medicine Office of Development, University of Michigan
---
Other Sponsorships Include: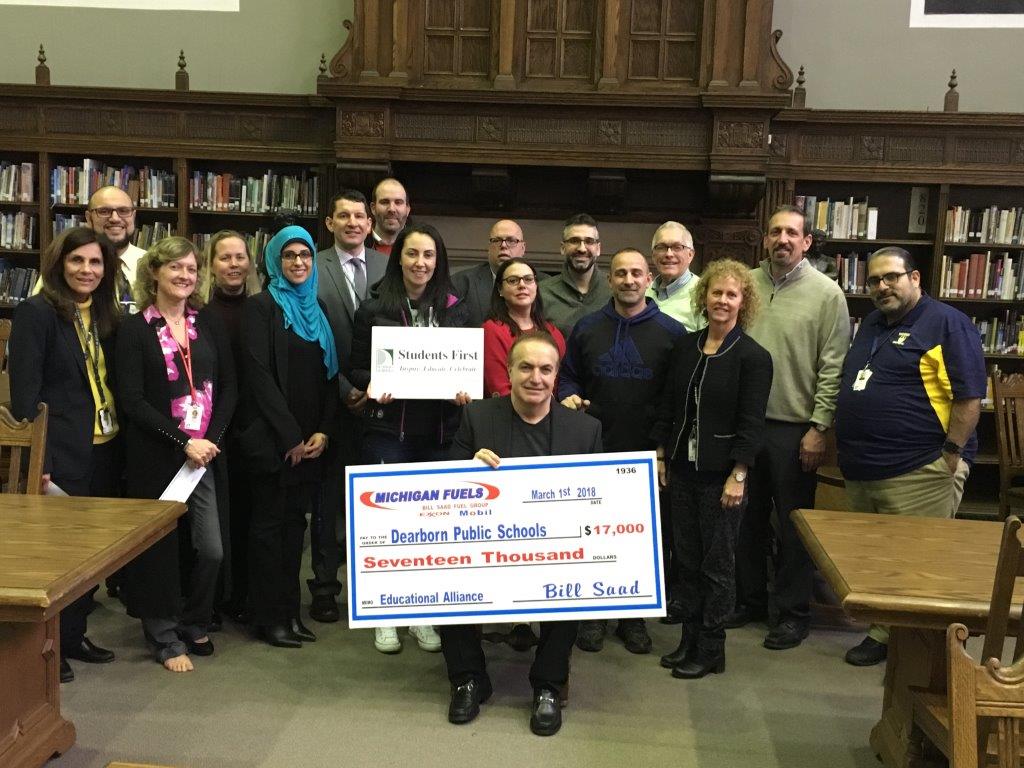 Once again, Bill Saad, CEO of Michigan Fuels and Exxon Mobil donated $17,000
to Dearborn Public Schools. Bill Saad is an Alumni at Fordson High School.
This is one of the many schools in Dearborn that received a donation this
year through their Education Alliance program. The Education Alliance
program has allowed him to donate over $100,000.00 to various schools just
this year. This program donates money to help in math and science programs.
He also made a generous donation to the Fordson High School Football team
during this presentation. Over the last 5 years Bill Saad has donated over a
half of million dollars to various school districts. He believes that it is
important to give back to the community. This would not be possible without
the support of the community patronizing the Michigan Fuels, fueling
stations.
---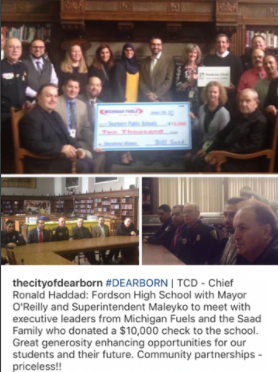 - City of Detroit Green Light Project
- City of Detroit Police & Fire
- City of Detroit Angels Night Program
- Coach Lloyd Carr Hall of Fame Football Camp
-Bint Jebail Cultural Center Scholarship Fund
- We support several school districts with grants in Southeastern Michigan.
2017- $60,000 | 2016 - $53,000 | 2015- $48,000